TEC Loss Control Awards Navarro County Electric with more than One Million Hours Worked without a Loss Time Injury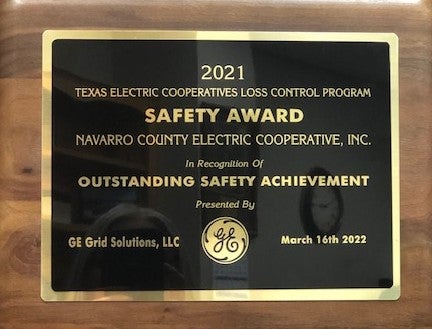 Navarro County Electric Cooperative, Inc. has participated in the Rural Electric Safety Achievement Program with high scores from 1967 through the present (54 yrs). In 2021 Navarro County Electric Cooperative, Inc. received three awards 1) 13 years without a loss time injury, 2) 1,232,993 hours worked without a loss time, 3) for the third time the GE award for Outstanding Safety Achievement - the highest award a cooperative receives in their safety program and only given out once each year.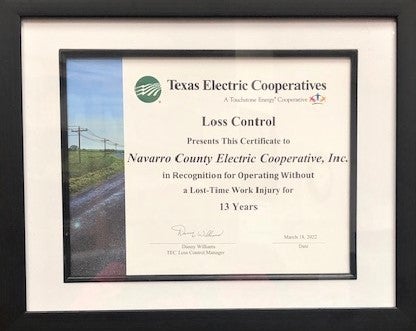 Congratulations to all the employees of Navarro County Electric Cooperative for their hard work and putting safety first in their jobs.